Love books? Love Hawai'i? Well I wrote the true adventure story just for you. And TOMORROW I'll be doing a reading and an ebook giveaway! It's a free event, so why not stop by BasicallyBooks & say Hi ☺️
WHERE: Basically Books, Hilo, HI
WHEN: May 18, 12–1:30PM
Reading followed by ebook giveaway.
TEASER from the back cover:
Even five months on the Big Island can change you forever. Being invited to visit the fiery home of Madame Pele, getting scared half-to-death by a UFO hovering over a lava field, and manifesting a blue feather out of thin air has that effect.
Yet Andrew's most powerful transformation was still ahead.
A routine hitchhiking trip into town brings a new person into Andrew's life that just might have the perfect opportunity for him. His new friend is a volunteer at a Vipassana meditation center. She invites him to join her on a 10-day silent meditation course and then live near the meditation center afterward, doing a very different kind of work-trade than he's ever done.
Andrew accepts and plunges into an intense experience, delving deeper into his mind and body than ever before, unearthing trauma that he thought he had healed long ago. In the process, a profound realization hits him and propels him into a new chapter of his life.
In this book, Andrew dives deep into a life-changing Vipassana meditation course, gains a new perspective on unrequited love, and is wished "Happy Birthday" from a man beyond the grave.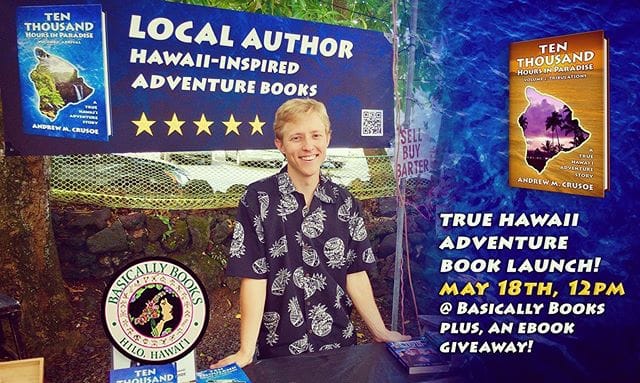 #ecotourism #TrueHawaii #VolcanoGoddess #indieauthor #indieauthorsofinstagram #indiebooksbeseen #indieauthors #bigislandsmallworld #bigislandentrepreneur #hawaiiadventure #luckywelivehawaii