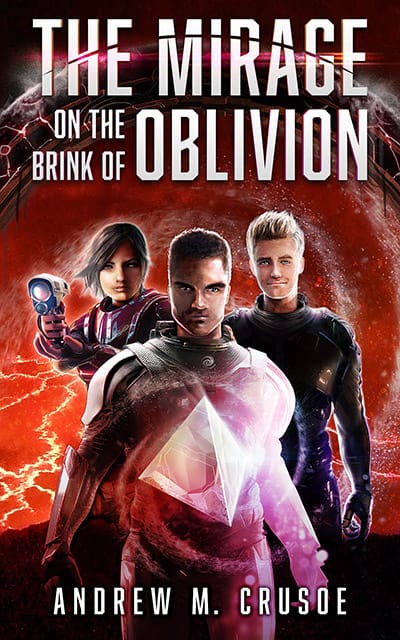 At last, the moment you've been waiting for has arrived.
For about a year now, I've been working hard on a new book, a capstone to the opening trilogy. And today, I am so happy to announce that THE MIRAGE ON THE BRINK OF OBLIVION, the third book in the Epic of Aravinda series, is now up for pre-order on Amazon.
I am so thankful that once again I had an excellent beta-reader team who helped me polish the book and point out places where I could improve it (not to mention the invaluable insight of my alpha reader). Over the last few months, the book has been polished to the point where it gleams.
Fair warning though: since this is the 3rd in the series, you'll want to have read The Truth Beyond the Sky or The Island on the Edge of Forever before starting with this one. I'm so happy with how it brings the series together, and the beta-readers are, as well.
Thanks again to everyone who helped make this book possible. You speed along a stone which, when it hits the ocean, will make ripples for a good long time. And I can't wait to hear what you all think on July 20th.
UPDATE: I've just dropped the price to $2.99 until further notice. I'm not sure how long it'll be that cheap, but it'll definitely be $3.99 on July 20th. Pre-order now before the price goes back up.