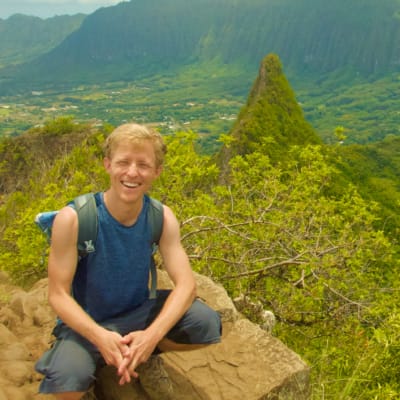 Aloha & おはよう! 🌺
Below is a list of some of the more interesting projects I've been involved in.
I have over 15 years of experience with WordPress, mySQL, CSS, and everything that goes with it. My services range from building you a beautiful yet easy-to-maintain website, to custom logos and banners, to fast-paced video promos that leverage our attention-based economy. I'm highly proficient in Adobe Photoshop, Logic X, and Final Cut Pro.
RyanMartinMagic.com is one of the recent websites I've built. (CLICK HERE to see more of my finished work, including videos I've shot and edited.)
I've been lucky to have some brilliant clients. If you'd like to join them, email me. References and resumé available upon request.
Client Testimonials
"I had Andrew come and help set up my website a few months ago. He really knows his stuff and can fix problems…I felt he truly wants to help people and serve them. He is very friendly and easy to talk to. He is very knowledgeable and I will use him again and will recommend him to anyone who needs help with a website. Thanks, Andrew!"

— Katie McKay (author)
"There are just to many great things to say about working with Andrew. He's a dream to work with: prompt in completing requested work, quickly replies to emails and questions, and was able to complete every request I made in developing my website in a timely manner. He was so patient with me in explaining the development process and my options. Working with him was so easy, we developed a second website that's every bit as great. I hope to work with Andrew on all my future website needs and am pleased to give him my highest recommendation. He is worth every penny!"

— Denise Cook (Owner of GroovyGrams & CookandSquire.com)
"Andrew is a wonderful teacher and web designer. I so enjoy working with him and we get so much done together!"

— Diana Leighland
Thanks to Andrew Crusoe for adding years of life to my MacBook Air! I hired him to clean and upgrade my failing laptop, and the computer is now once again almost like new. His prices were very reasonable, and he was exceedingly patient explaining everything to me that I wanted to know. I would not hesitate to call Andrew with any future computer-related problem or issue, and recommend him and his work without reservation!

— Leslie's Karst (Lawyer & Novelist based between Hilo & California)
"Andrew has been a lifesaver for me! Having no skills with my new iPhone, he has been very helpful, definitely at the expert level! He also has helped with the apps that I needed, Marketplace, Craigslist, and Facebook. I love my time with Andrew! He is kind and patient. I have grown in my iPhone knowledge and gained a friend. I am planning to continue my tutoring. I'll never be as skilled as Andrew, but I will finally know a little more than talking and texting on my phone which is a miracle!"

— Jann Green (Owner of Shaka Chic Furniture, Hilo)
"Andrew was the perfect tutor for someone like me, who is older and not particularly comfortable with computers and computing lingo. His enthusiasm for technology, and his obvious desire to make the experience valuable –and even fun!– made learning a host of new skills thoroughly enjoyable."

— Steve Slack (writer)
"Very knowledgeable and patient when explaining things. Makes himself available, whether by phone, text, e-mail or iChat. Will continue to use Andrew for any further needs with any of my computer issues!"

— Stephanie Hyer (Owner of Design Ink Graphics)
Video Editing & Publishing
Shot & Edited many videos for Magician Ryan Martin for his YouTube channel. Here's a couple notable examples:





Remix of the original "Think Different" Apple ad, intercut with new footage and rare Steve Jobs narration, now viewed over 50,000 times on YouTube.



Book Covers
Custom Web Design
Logo & Identity Design
Individual Tutoring & Consulting
Many other consulting projects that didn't result in a public-facing product, such as custom backup solutions, Final Cut Pro tutoring, and much more.
Contact Me
All of this is just scratching the surface of what I'm able to share of the projects I've done for clients. If you're interested in getting help in any of these areas, contact me today. Mahalo 🌺